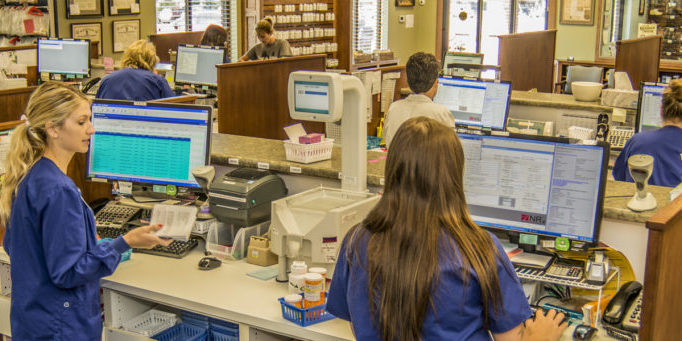 Come Succeed and Grow With Us!
At Haag Pharmacy, we are committed to providing the highest level of customer service and best patient care possible. In the rapidly changing healthcare environment, we are continually enhancing our business practices to meet and exceed the standards needed to take care of our community and patients. In order to be successful, we must have a tremendous team of people dedicated to our business, our community and most importantly… be passionate about taking care of our patients!
Now Hiring!
Part-time Mobile Specialist to do home/business deliveries in Emporia. Applicants must provide exceptional customer service and be passionate about taking care of people. They must also have computer and tablet knowledge as well as a valid Kansas driver's license with a clean driving record.
If you are this person and want to become part of a high performing team, apply for our mobile specialist position on-line today by using the link below!
Our trained and knowledgeable staff includes:
Pharmacists
Pharmacy Technicians
Customer Service Specialists
Mobile Specialists
Administrative and Billing Specialists
If you are interested in becoming part of our growing team, we would be delighted to hear from you. We have immediate positions available and we are always looking for exceptional people to join us!
We look forward to hearing from you!