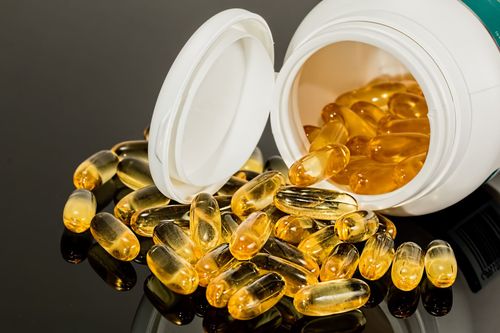 N+ Addition Nutritional Complements
Your wellness is our number one concern! Vitamins and nutrients are essential for any healthy lifestyle, and your body has ways of saying you may not be getting enough. People who may not be receiving enough vitamins may feel tired and sluggish, experience higher blood pressure, have brittle nails and dry lips, feel depressed, and many other unpleasant symptoms. Luckily, these issues are easy to resolve with some over the counter products. However, not all products are made the same. We want you to know, when you buy a product, you are getting what you pay for. It's hard to evaluate a quality product just by picking one off the shelf, especially when the shelf is full of products to choose from made by many different manufacturers.
At Haag Pharmacy, we have done the research and product evaluation for you! Our line of N+ Addition Nutritional Complements are a pharmaceutical grade product which has been hand selected by our own pharmacists. The N+ Addition products can be found only at Haag Pharmacy. We have partnered with Wellness Works to offer you this exclusive line of pharmaceutical grade vitamins, minerals, herbs, and other dietary supplements. We want to help our patients stay healthy by offering quality products at your hometown pharmacy.
Check out our supplements the next time you stop in! The items listed below are currently in stock at our pharmacy for your immediate purchase. To see a comprehensive list of the products we have access to, visit the following website: http://www.wellnessworks.com/products/. If you see something you would like for us to special order, just let us know. We would be happy to help you in your journey to optimal health!
Active Life Nutrition
Active Life Nutrient Capsules are a balanced vitamin/mineral/trace element supplement with over 22 essential nutritional ingredients in a convenient once daily capsule.
AdreBoost NG
AdreBoost-NG is a combination of nutrients and herbs that support healthy adrenal function during periods of physical and emotional stress. The adaptogenic herbs (Eleuthero, Rhodiola rosea, and Ashwagandha) are standardized to ensure a consistent dose of active compounds.
BioDIM I-3-C Complex
BioDIM I-3-C Complex is a unique formulation that helps support the normal metabolic pathways of hormones in both men and women.
Black Cohosh Plus
Black Cohosh is an herb that provides a natural way to normalize hormonal changes and moderate the uncomfortable changes that accompany menopause. Wellness Works' Black Cohosh is made under strict European quality standards which are comparable to over-the-counter drug standards in the U.S. It provides optimal levels of naturally occurring triterpene glycosides.
Calcium + Magnesium
Calcium & Magnesium Citrates provides calcium as citrate and as hydroxyapatite, a bioavailable source of calcium derived from whole bone.
Cardio Health Support
Cardio Health Support formula provides the foundation for a healthy cardiovascular system by supplying the many nutrients, herbs, and other cofactors that help protect against the damaging effects of free radicals and homocysteine and help support cardiovascular function.
Children's Acidophilus
Children's Acidophilus is a combination of several probiotics in a grape-flavored chewable. Each chewable provides one billion viable cells. The probiotics in this blend are both acid-resistant and do not require refrigeration.
Chromium Picolinate
Helps to support healthy blood sugar levels. Chromium Picolinate 200 mcg is a trace element supplement that contains chromium bound to picolinic acid, a highly biologically active form of this mineral.
CoEnzyme-B
CoEnzyme-B provides the "activated" form of the B vitamins for enhanced bioavailability to assist in the many biochemical pathways requiring these nutrients.
CoEnzyme Q-10 50 mg
Co-Enzyme Q10 softgels contain pure co-enzyme Q10 (ubiquinone). Co-Enzyme Q10 is solubilized in a base of rice bran oil and vitamin E to enhance absorption of co-enzyme Q10.
CoEnzyme Q-10 100mg
Co-Enzyme Q10 softgels contain pure co-enzyme Q10 (ubiquinone). Co-Enzyme Q10 is solubilized in a base of rice bran oil and vitamin E to enhance absorption of co-enzyme Q10.
DHEA Spray
DHEA Spray is a soy free, convenient, easy to use supplement to help maintain normal levels of the DHEA hormone.
Digestive Enzymes
Digestive Enzymes with Betaine is a natural dietary digestive supplement specifically formulated with bile, active digestive enzymes, and betaine which acts synergistically to assist in the healthy functioning of fat, protein, and carbohydrate digestion.
L-Theanine
L-theanine is responsible for promoting relaxation in part by downward modulating cortisol levels which is helpful in reducing the effects of stress. L-Theanine supplies 100 mg of pure L-theanine in each vegetarian capsule.
Magnesium Chelate
Magnesium Chelate 400 mg is a nutritionally functional magnesium amino acid chelate with excellent bioavailability. Each tablet delivers 133 mg of elemental magnesium as a bis-glycinate/lysinate chelate, or 400 mg per 3 tablet serving.
Memory Plus
Memory Plus is a synergistic combination of nutrients which can be helpful in enhancing mental clarity, improving memory retention, and improving attention.
Probiotic Daily
Maintain your GI Health – Each Probiotic Daily Support capsule contains over 5 billion beneficial organisms, including representatives of both the lactobacillus and bifidobacterium genera, mixed in a base of prebiotic fructooligosaccharide.
Vitamin D3 5,000 Units
Vitamin D3 5,000 IU contains 5,000 IU of natural vitamin D3 per tablet.