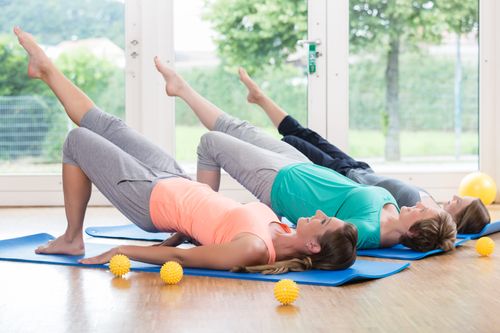 Hormone Replacement Therapy
Have you been experiencing any of the following?
fatigue/loss of energy
low libido
hot flashes
night sweats
mood
headaches
swings/anxiety/irritability/depression/emotional swings
weight gain
vocal changes
bloating/water retention
vaginal symptoms
increased facial hair
breast tenderness
Many symptoms you may be experiencing could be from hormone changes that occur in your body as you age.
At Haag Pharmacy, we offer hormone replacement consultations and therapy options! The first step is to schedule your appointment with pharmacist Amber Haag for your one-on-one consultation where you will learn about the hormones and the important role they play as well as discuss your personal history and symptoms. This consultation is done by appointment and has a one-time consultation fee of $80. After the consultation, hormone levels via lab testing are often needed to assess the numbers for a true meaning of what is going on within your body. After the consultation and labs if needed, we will then work with your doctor to help restore the vital balance of hormones to keep you feeling well by recommending a personalized therapy regimen. After therapy is initiated, we will continue to follow-up with you and your doctor to ensure your balance is maintained and you are feeling your best!
Frequently Asked Questions
How much do compounds usually cost?
We try to keep them as cost effective as possible, and the prices typically range from $35 – $75 per month depending on the mix of hormones you need.
Does insurance cover them?
Depending on the insurance, they may cover the whole compound, part of the compound, or none of the compound. We are unable to directly submit your claim to your insurance at this time, but we provide you the paperwork to submit to your insurance, and they will reimburse you directly.
Where are you located?
Across the street from the hospital on 12th Ave.
Where do I go once I get to the pharmacy?
Just check in at the front, and the staff will let Amber know you are here for your appointment.
Do I need labs before my consultation?
Not necessarily. During your appointment with Amber, we will get more information about your personal history in regards to what's been going on with your body. From there, we will be able to move forward in deciding what labs need to be performed.